Christmas can be a lonely time for a single person. Usually they are away from family or even have no family. So far this blog has been concentrating on ways to spend the holidays and tackle that loneliness issue. However, someone recently reminded me that sometimes after the hustle of the Christmas programs and special dinners, a day alone is a restful thing.
Another friend told me recently that one of the best Christmases she had was when everyone forgot to invite her to Christmas dinner and she spend Christmas night at the airport. She took her Bible and some gospel tracts and spent time with the people who had no choice about spending time away from family. She said that the time spent in prayer and Bible reading fed her soul and the people working at the airport appreciated the company. She was able to witness to a few of them. She turned what could have a time of pity me into a 'best Christmas ever' memory.
Sometimes being home alone on Christmas can be a good thing. It can allow us to reflect on what Christmas truly means. I think of how Jesus must have felt. He came to Earth to do His Father's will, but He was the only one who understood His purpose. Even His own family rejected Him. His parents were upset when He was caught teaching in the Temple. His half-brothers and sisters rejected His divinity until after His death and resurrection. His disciples deserted Him when He needed friends the most. However, He continued with His mission, to save the souls of men. It must have been very lonely at times but when He had time to Himself, He always sought to spend that time with His Heavenly Father. We can learn from His example. You know that old saying, 'When life gives you lemons, make lemonade.'? Well, when life gives you alone times, seek to use it in a manner that would glorify God.
Alone time can also be a time of renewal and refreshing. Many times in the Bible,we are admonished to seek time alone with God. Many of the heroes of the Faith were refreshed and renewed by alone time with God. Sometimes God had to shake them out of a pity party (I'm looking at you Elijah and Jonah) but time alone with God was instructive and refreshing. It gave the prophet, teacher, king, priest, and even the Savior a renewed sense of purpose and commitment. Elijah picked himself up and continued with his work and even Jonah eventually saw what God was doing in his life.
As to the title of this post, the kid in 'Home Alone' eventually got his family back and the hero in 'It's a Wonderful Life' learned that no man is an island, no matter how isolated they feel. And yes, I firmly believe in happy endings. Only our idea of a happy ending and God's idea of a happy ending sometimes differ. We look for everything to turn up rosy and God looks for the best ending, which is not always rosy.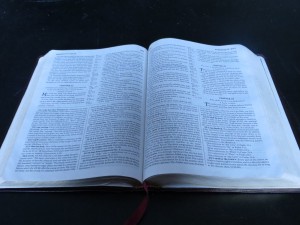 So whether you are having a Home Alone experience or are feeling isolated this Christmas, remember God is walking with you and you are never alone. Use this time to get to know your Heavenly Father better.