Although I seem to have disappeared for two weeks, I have been very busy. The first week was the completion of the language class I was taking. I am now able to apply for a five year residency visa. The second week I was at camp. This year, attendance was down but God worked in a mighty way.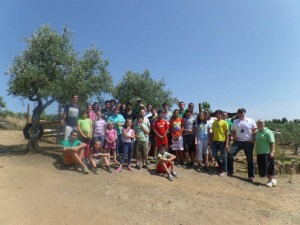 From our church, we took 5 young people and 3 leaders. One of those young men was reluctant to go as none of his friends were going this year. I convinced him that even if his friends were not able to go, camp would be good for him emotionally. He has had a tough year and I knew that hearing God's Word exclusively for a week would be beneficial. He started out camp listening intently to what was preached and on the last night of camp, he accepted Jesus Christ as his Savior. He was one of two that were saved.
Apart from the two saved, God used the counselors and preachers to work in the lives of all present. Many of the campers had been to camp before and because they knew what to expect, they were able to concentrate on what God was telling them. One young man is looking into taking Bible Institute courses as a result of God working. I have to say this has been the best camp yet. I cannot wait to see the results of His work.
Pray for the campers who made decisions this week. The society we live in is hard on people who stand up for Christ. Pray they will follow through with the decisions made and will stay faithful to God.