I recently had a conversation with one of my young people about a service that did not go as planned, Some of the things planned were done out of the planned order and frustrated this particular person. No one that had not been in on the planning knew that something had gone 'wrong.' In fact, the service was actually better for having been done 'out of order.' I told the teen later that this was the exact reason the teens were given charge of the service. Because not everything goes according to plan in a normal service and we have to learn to be flexible. Experience is the best teacher.
Both of us are musicians and both of us have had extensive musical training in different areas of music. Musicians are trained to be perfectionists. When something does not go right, we feel profoundly embarrassed. I know that with me, something seems to happen every week that is just a little (or maybe a lot) outside the plan. This unplanned event can and usually is very embarrassing. Maybe one of the dates is wrong on the announcements, or the song projected is a different song from the one planned.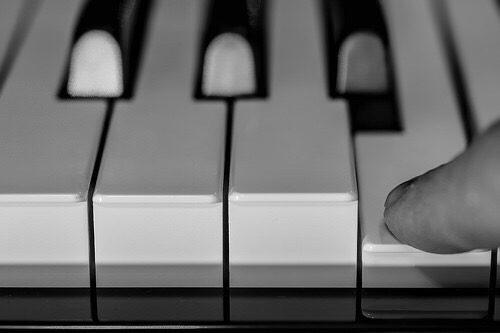 The conversation stuck with me all day and finally, I am writing down some of my thoughts from this day of reflection on what was said.
1. God is glorified through imperfection.
How do I know this? Because of 2 Corinthians 12:9-10. Paul asked the Lord to remove his 'thorn' in the flesh. This 'thorn' was something that bothered Paul enough that he asked three times to have it removed from his life. However, God had a different plan for Paul. God told the apostle:
"And he said unto me, My grace is sufficient for thee: for my strength is made perfect in weakness."
We bring glory to God when His power is shown through our weakness, even our imperfections. I hope my response is the same as Paul's was.
"Therefore I take pleasure in infirmities, in reproaches, in necessities, in persecutions, in distresses for Christ's sake: for when I am weak, then am I strong."
My need for perfection is definitely an infirmity in my character. As my mom used to tell me, "Practice makes good, not perfect. Only God is perfect."
2. Because God is glorified through our imperfections, does this mean I should stop striving for excellence in what I do?
Absolutely NOT! God wants us to give our best, but is much more forgiving when we fail to meet the standards we have placed upon our selves. In fact, I believe we sometimes put standards on ourselves that God does not expect. After all, He is our Creator and He knows us much better than we know ourselves. Psalm 103 says:
"The LORD is merciful and gracious, slow to anger, and plenteous in mercy. He will not always chide: neither will he keep his anger for ever. He hath not dealt with us after our sins; nor rewarded us according to our iniquities. For as the heaven is high above the earth, so great is his mercy toward them that fear him. As far as the east is from the west, so far hath he removed our transgressions from us. Like as a father pitieth his children, so the LORD pitieth them that fear him. For he knoweth our frame; he remembereth that we are dust." (Bolded areas were added for emphasis.)
I like that last part " he remembereth that we are dust." God knows we will fail Him. That is why He sent His Son in the first place, Man had failed God. We are only dust into which God has breathed life. This fact should humble the proudest person and lift the head of the lowest sinner.
3. Perfection may not be possible this side of Heaven, but God does want us to give our best.
Because I am a musician, I will use a musical analogy. The temple musicians were instituted by King David who is one of the most prolific writers of songs in the Bible, if not the most prolific. His requirements for the musicians were to be led by someone with skill (which is not the same as talent, but is instead something we learn), they were to practice, both singers and instrumentalists, and they were to glorify and worship God in song. No where is perfection mentioned. However, with practice and skillful leadership, God was glorified and worshiped.
Lessons learned from today's meditation on perfection
1. God can use our failings to bring glory to Himself.
2. Things will go 'wrong,' and I need to remember, I am only dust into which God breathed life.
3. Perfection is only possible in Heaven, but is a good goal at which to aim.
4. I WILL miss the goal, but if I don't aim high (or aim at all) I will get nowhere.
5. Dear perfectionist, Remember, don't sweat the small stuff. Do your best and leave to God the rest. (YES, I know they are cliches, but that does not negate their truth!)
One last passage before I sign off. 1 Corinthians 1:26-29:
"For ye see your calling, brethren, how that not many wise men after the flesh, not many mighty, not many noble, are called: But God hath chosen the foolish things of the world to confound the wise; and God hath chosen the weak things of the world to confound the things which are mighty; And base things of the world, and things which are despised, hath God chosen, yea, and things which are not, to bring to nought things that are: That no flesh should glory in his presence."